4 Reasons Why You May Need to Ditch your Makeup Drawers In Favour of The Ava Unit
Our POV right now: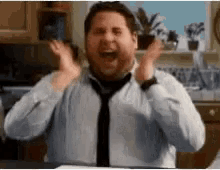 Because yes! We've totally designed the beauty drawers of our dreams and damn are they fulfilling all our aesthetic and organisation fantasies. We combined all the solutions to the issues that previous drawers caused (*ahem, we're looking at the drawers that only open halfway*), and pleased to bring you our Ava 5-Drawer Vanity Unit. 
If you're new here, hello (and welcome). We were born back in 2016 because we thought the process of getting ready sucked. To paint the picture: It involved running between your bedroom, bathroom and handbags to find products, we were constantly misplacing and losing product, and our getting ready space was everything but organised. So as much as we are beauty enthusiasts, we're also practicality-plus-efficiency enthusiasts. 
With these drawers, we're promising you the quintessential addition to your beauty space if you're looking to get your collection mega organised and in the one place. Or two if your collection is big enough to fill them.
Our top 4 perks about these drawers? Let's deep-dive. 
1. They arrive pre-assembled 
We know your time is precious, we left time-wasters in 2020 too 😉
This is why we ensured the Ava-Drawers arrive completely pre-assembled - put the tool kit away because no screw-drivers, knobs and what-do-you-call-thems are required. Phew.
That means that you can get straight to business, organising and arranging your makeup and beauty items to ensure they're sitting pretty and ready to be used. AKA: Save time from not having to stare at 15-odd panels wondering all the way through assembly whether you're even doing it right. Then, save even more time because you won't have to rummage through your bazillion homes for beauty products - it's all in your drawers! Double win. Hurrah!
2. They extend all the way out 
The only thing worse than wasted time is wasted space and potential, so the Ava drawers have you covered here too. For us, including full-extension drawers was an open shut case. We know the frustrations of drawers that only open halfway all too well = Wasted space PLUS, precious products being forgotten about. 
The Ava drawers extend all the way out, giving you full access to your collection. Save the sighs because you're not going to need to bend your arm in ways it shouldn't to get your primer you just spotted.
Oh baby, you're going to love the back of these drawers as much as the front.
3. There's matching dividers that were custom-made for them
We told you these drawers would fulfil all your organisation fantasies, and that's why we've gone the extra mile and made custom fit stretch-the-whole-way-to-the-back dividers for the Ava drawers. *swoon*
All of our 52cm Drawer Dividers are compatible with the Ava drawers, allowing you to fully customise the acrylic strips to create unique layouts that suit your collection and organisation needs.
If you can't decide which dividers you'll need, we've done it for you, and you can get the perfect blend in our Alex 5-Drawer Super Kit - just be sure to select the 52cm length options.
4. Glam touches 
As we mentioned earlier, we are beauty enthusiasts at the end of the day, and with the territory comes an appreciation for the finer things. First came practicality and then came pretty.
The white gloss finish and refined carved panelled detailing will add a touch of elegance to your beauty space, perfectly balanced by the dainty faux crystal handles.
Soooooo, look, we could go on for days with reasons the Ava drawers will satisfy every aesthetic and organisation need you could ever have, but we've capped it at the main and most important four.
These drawers are purpose-made to fill the gaps we've found over the years, so we are confident that they will provide the same ease, convenience and joy every time you enter your beauty space.
In conclusion: 😍 + A billion drool emoji's that would look odd in this blog post so here's three 🤤🤤🤤